Dear friends, partners and future guests!
I am glad to welcome you in the name of the tour operator for reception of foreign guests in Russia "Rossi Tour Business" (RT Business MBT 007765).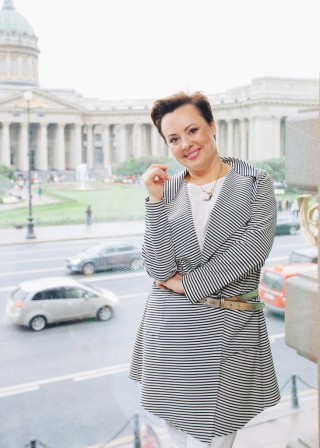 My name is Evgenia Kondratjewa and I am the managing director of the company. All my life I spend in the beautiful city St.-Petersburg and I know very well its history, culture and architecture.
Before our travel agency "Rossi Tour Business" was founded, I worked myself as a tour guide with individual guests from Germany. That time had a great influence on the future concept of our agency and on the travel programs for our guests.
Our company is represented already more than 17 years at the tourist market by the reception of the foreign citizens. We offer high-quality services and interesting travel programs and react always fast to the requests of our partners.
"Rossi Tour Business" specializes on the service for foreigners who would like to travel to Russia individually. We have a lot of experience in the organization of task-orientated group tours, international conferences, Incentive and adventure travelling, cooking master classes.
Our personal and professional care of every guest makes the trip to St. Petersburg, Moscow and other towns an amazing adventure!
All employees of our company are high-quality experts who are ready to consider all wishes of our partners and our guests.